Professional Tattooed Eyeliner Makeup Permanently (Lash Enhancement, Wing Contour, Classic Eyeliner, Pixellated) in HCMC VietNam
From the old days, the eyes are considered as the "window of the soul", which show the beauty of the female and make a perfect point, attracting people around.
Each age will have a different standard of beautiful eyes, but in general, the eyes must be beautiful eyes with a harmonious face, round, glitter and with the eyes upward.
A BEAUTIFUL BEAUTY HELPS MORE FAMILY AND SELF-ESTEEM IN LIFE
However, not everyone is created in favor of beautiful eyes, so each of us must find ways to improve their beauty.
Many people use make-up to hide their blemishes, but there are also many thanks to the support of modern aesthetic technology to increase the perfection of the eyes.
In addition to the eyelid and eyelid technology, eyelid spray is increasingly chosen by many people.
Nowadays, there are many sites offering eyelid spray services, you should choose a reputable address, because if the process of spraying the wrong technique can make your eyes hurt and less aesthetic. a lot of.
So, find a quality address to "choose to send gold", possession of a pair of eyes PRETTY and NATURE possible.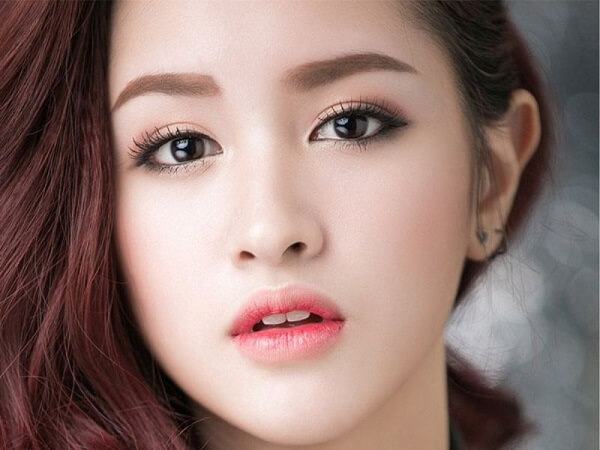 Beauty is not enough, but natural beauty, this motto was attached to Miss Tram - Natural Beauty Center in more than 15 years of age.
We are proud of Prestigious beauty center in Ho Chi Minh City contributing to the creation of beauty for thousands of women.
The process of eyelid spraying here is carried out strictly according to the process, using the tool with embroidery super small head carefully each small stroke on the eyelid to put ink deep inside the skin changes pigment the eyelid, creating a sharp edge with ink ink, making eyes bigger and more beautiful.
Miss Tram - Natural Beauty Center owns the modern spray technology in the world
+ Natural eyelid spray
Creates a thin eyelid close to the upper eyelid, slightly caudal, or no tail to give the most natural look possible to the eye.
+ Spraying eyelid (spraying eyelid with tail)
Creates a thin 2-3mm eyelid, thicker and thicker towards the back of the eye, with a slightly curved tail, giving a larger and larger eye.
+ Spray the fisheye eyelid
Creates thin ink lines from the middle section, thick tail and pointed, up high, perfect for the eye.
+ Open the lid
Make the midline between the white tendon (white vein) and the end of the eye's tail to help enlarge and deeper.
... with a very strict process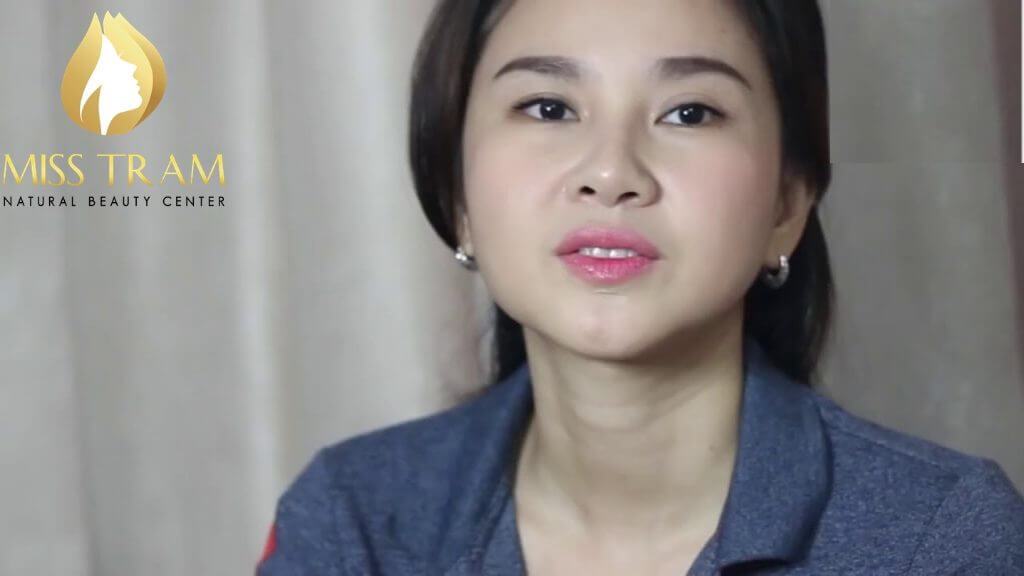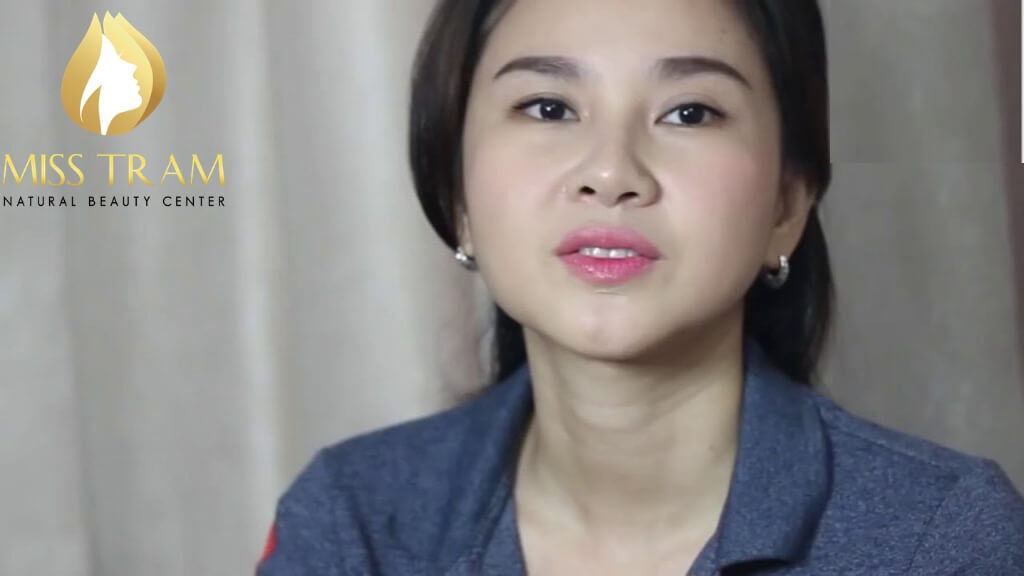 Step 1: Examination and consultation
Aesthetic examination of eyelids of customers, advice on how to make and help customers choose the appropriate tattoo color.
Step 2: Cleanse eyelid and local anesthesia
Technicians thoroughly clean the area of ​​the eyelid, then appropriate annealing measures, so that the spraying process smoothly.
Step 3: Spray the eyelid
Technicians perform eyelid spray technically from the middle of the eyes to the eyes and eyes. Spray 5-6 turns until both sides of the eyelid are smooth, beautiful and sharp.
Step 4: Clean the eye area just spray
The technician cleans the eye area, apply vaseline or ointment immediately to retain the beautiful eye color.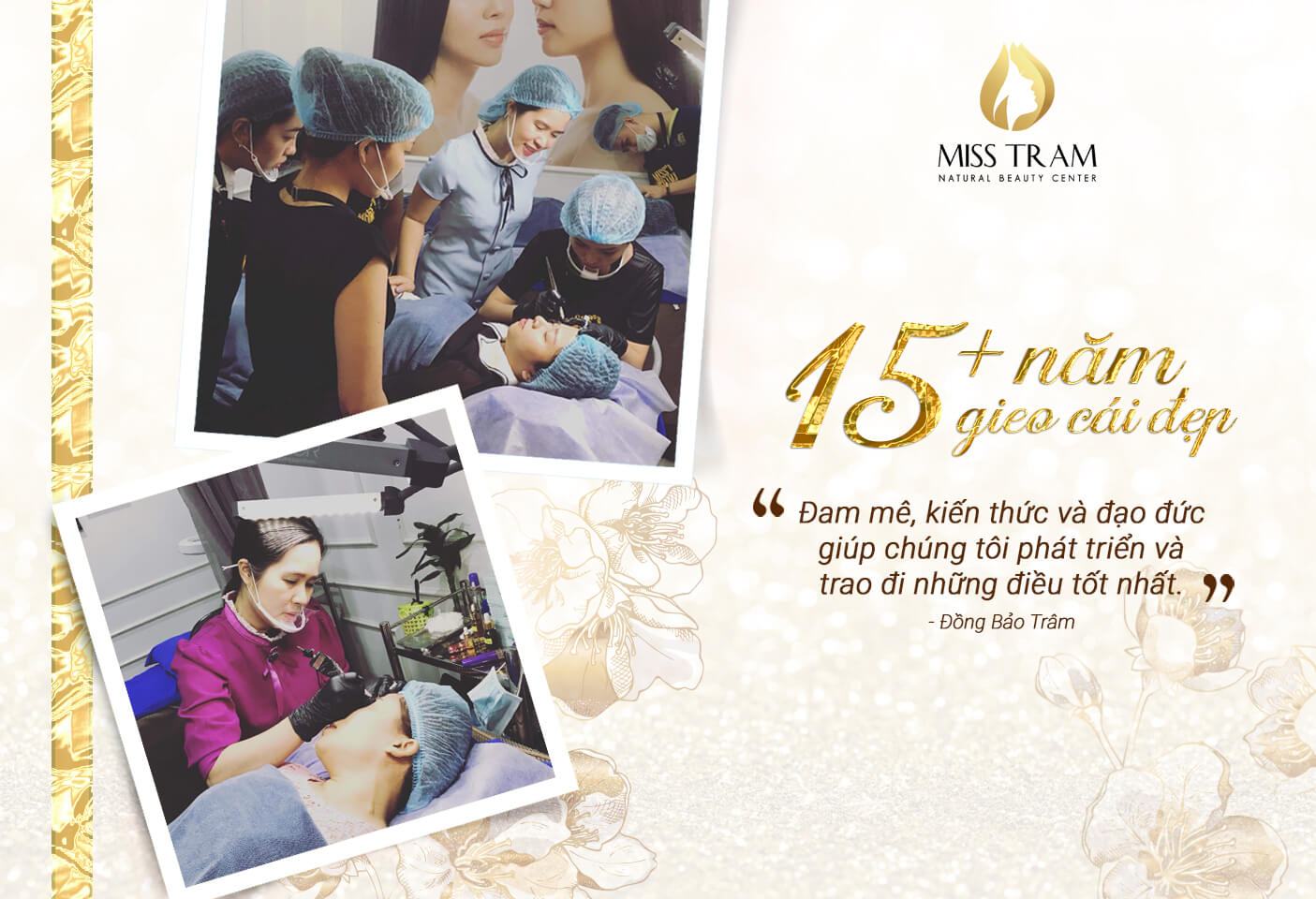 THE REASONS TO HELP MISS TRAM 'S SPRAY SERVICE ARE BECOME SPECIAL
+ Miss Tram To gather a team of cosmetology specialists with high professional qualifications, regularly training in advanced countries such as USA, Germany, Japan, ... for effective spray quality Best.
+ Well-equipped facilities, modern machinery and equipment to ensure standards of the Ministry of Health. Spa room design style Hoa Ky Help customers relax and comfort.
+ Quality ink spray, import From abroad, make eyelids look beautiful, smooth, smooth and natural. Removes the complete weakness of the eyelid, enlarged eyes and depth.
+ Tools and procedures for spraying safe absolute. Tattoo spraying time fast. No pain, no swelling and no rest time.
Miss Tram - Natural Beauty Center offers to customers eyelid spray service profession, level, commitment quality and absolute safety. Let Miss Tram help you to have "talking" eyes to become more beautiful and confident in life.
Miss Tram Beauty Center - Professional Beauty Service in HCMC VietNam
Hotline: 1900 7018
0909 783 - 289 093 718 - 6060 XNUMX XNUMX
Address: 30 Dang Thi Nhu St., Nguyen Thai Binh Ward, 1 Dist., HCMC
Address Phu Nhuan: 126 / 6 Phan Xich Long, 3 Ward, Binh Thanh District.
Working time: 9H00 - 18h00 (All days of the week)
Author: MissTram