SAFETY IN MISS TRAM NATURAL BEAUTY CENTER - EFFECTIVE AS EXPECTED
The presence of hair (in the arms, legs, bikini area) depending on the location of each person that will have different conditions. This is a normal physiological phenomenon when stepping through puberty.
Many of you are lucky they "patting" the development and then forming the dense, hard and black hair looks very poor. And as you know, the more you try to get rid of them in the normal way (using razors, waxing, hair wax, ...) the more the liver grows more intense.
As a result, areas such as arms, legs or armpits will become stiffer and darker.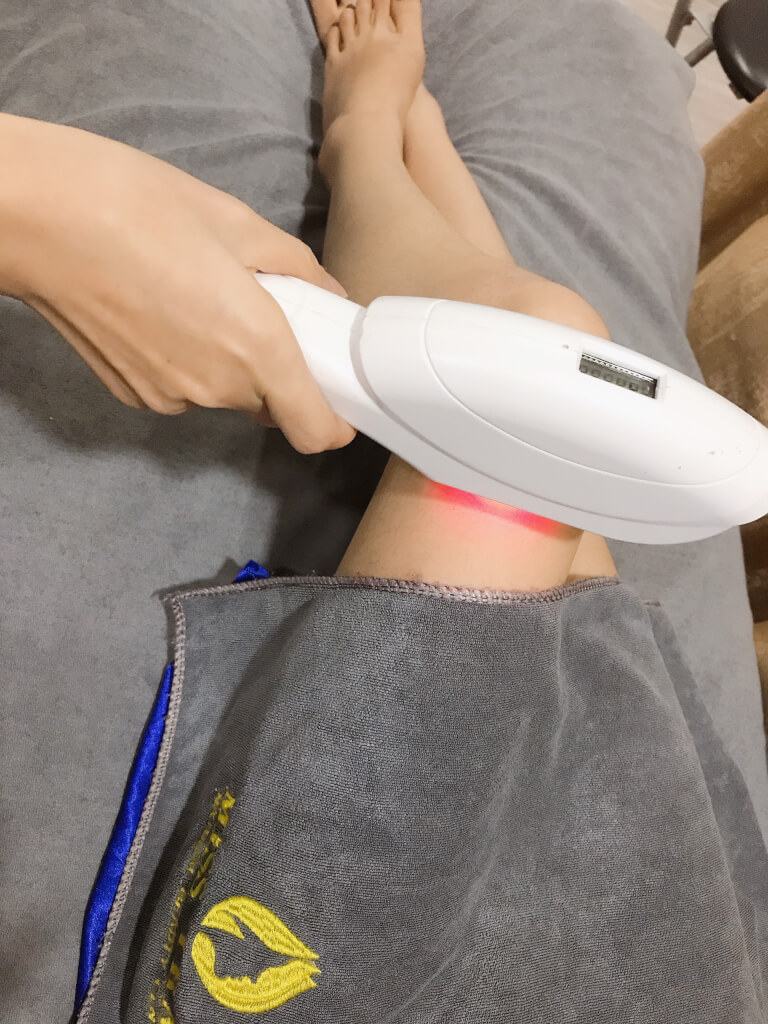 It does not hurt, but dense "bush" can make us lose confidence, can not wear our favorite costumes, and even spend a lot of time hiding take them.
Do not let the haters lose your precious youth, be confident of yourself, show off the beauty of Miss Tram - Natural Beauty Center will help you solve them effectively.
MISS TRAM NATURAL BEAUTY CENTER HELP YOU?
Miss Tram - Natural Beauty Center transfer many modern hair removal technology, committed to bringing the absolute effect for all cases such as:
Hair removal in the arms, legs
Hair removal in the armpit
+ Binkini hair removal
While traditional methods can only exert external effects on the skin, it is not possible to remove the root hairs, causing the hairs to grow back faster and denser. Modern hair removal methods at Miss Tram will you unexpected.
Miss Tram utilizes high-tech laser hair removal solutions, penetrating the epidermis, gently stimulating the hair follicles to shrink, no longer receive the nutrients to grow anymore.
With the advantage of hair removal but not invasive skin, no burning or any side effects, hair removal technology at Miss Tram is receiving the love of many customers (both men and women) .
Hair removal at Miss Tram - Natural Beauty Center:
+ Clean all hairs from fluffy, coarse hair on the body
+ Excellent performance, long warranty period
+ Effective on dark areas, improve skin color and reduce pores quickly
+ Treatment of cases of hair folliculitis, make the skin smooth and firm
+ Fast, safe and pain free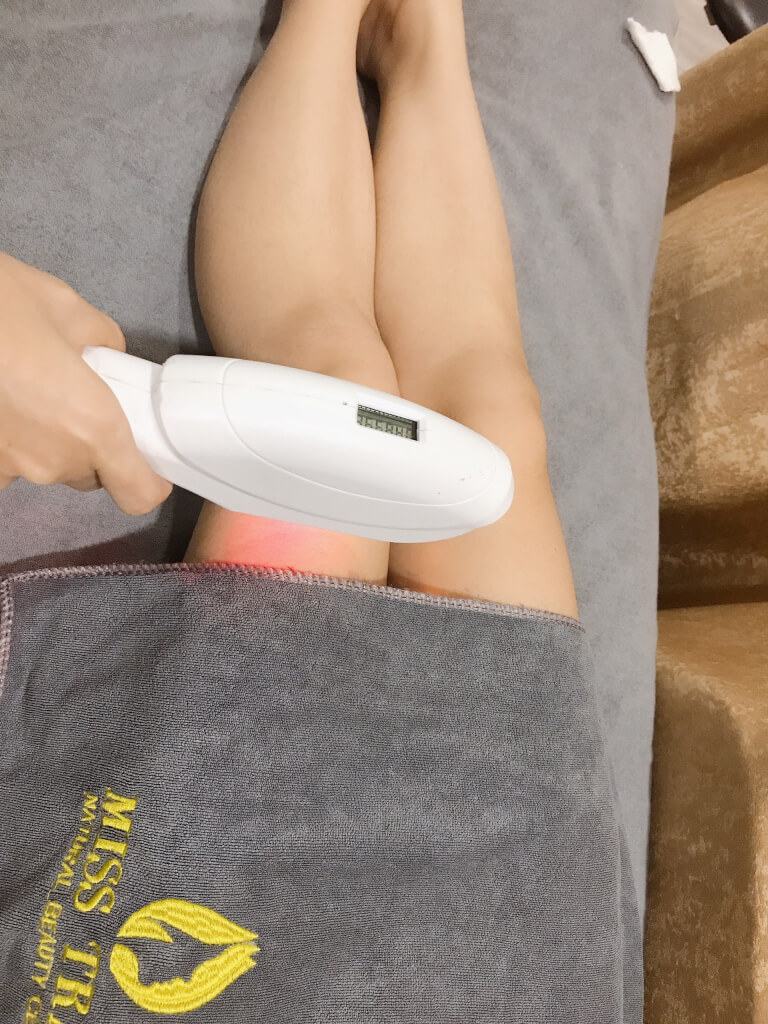 Use the service at Miss Tram - Natural Beauty Center You will be completely safe by directly practicing professionals, skilled KTV, knowledgeable knowledge and long experience.
All stages are conducted in a professional manner to ensure the highest efficiency and safety for our customers. Not only that, when coming to Miss Tram customers will experience the luxury Spa, class, the most thoughtful and caring service.
No matter what, Miss Tram - Natural Beauty Center is always ready to serve you. Come to Miss Tram to obliterate these hideous hairs, confidently present their favorite outfits.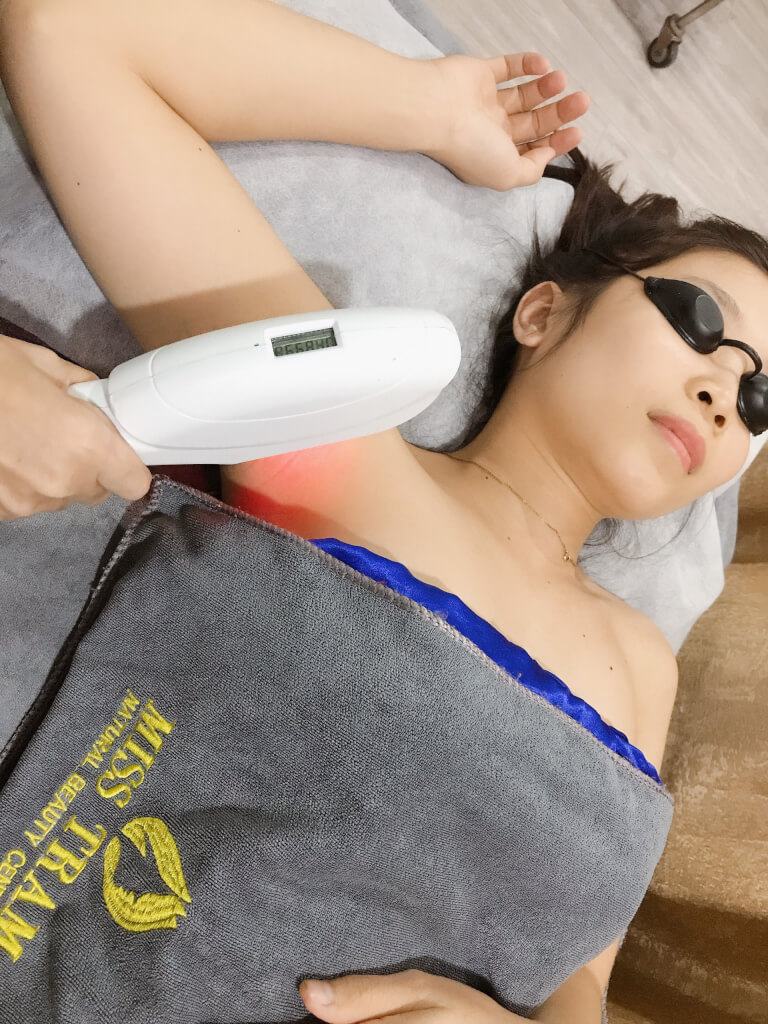 Contact Miss Tram - Natural Beauty Center at the following hotline for free and dedicated consultants on technology:
Miss Tram Beauty Center - Professional Beauty Service in HCMC VietNam
Hotline: 1900 7018
0909 783 - 289 093 718 - 6060 XNUMX XNUMX
Address: 30 Dang Thi Nhu St., Nguyen Thai Binh Ward, 1 Dist., HCMC
Address Phu Nhuan: 126 / 6 Phan Xich Long, 3 Ward, Binh Thanh District.
Working time: 9H00 - 18h00 (All days of the week)
Author: MissTram