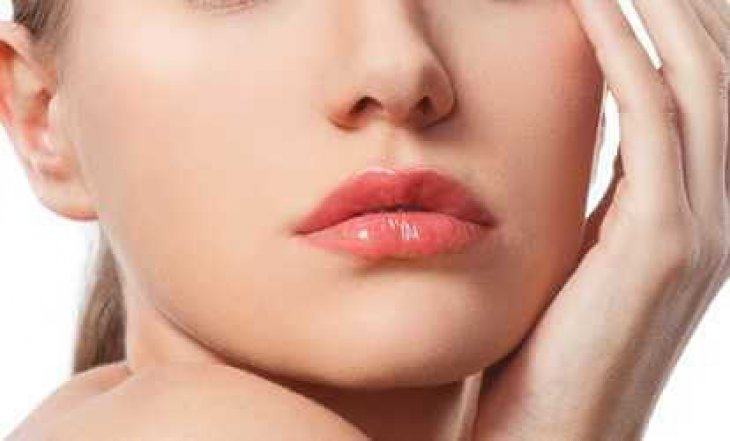 Does lips need to be fasted or rested?
Does Lips Come On Need Diet or Rest
If you search on Google with the keyword "spray lips" or "spray lips resting how long to recover" will produce thousands of articles. In general, the articles are intended to help people understand that the care process and diet after lip spray is extremely important. Please refer to this article of Miss Tram - Natural Beauty Center To find yourself the correct answer!
The essence of lip spray - no pain, no scars, no downtime
The real essence of lip spray is to create extremely small lesions but still make sure to bring tattoo ink deep below the dermis layer of the skin. One thing is certain, after spraying lips more or less you still hurt. After 5-7 days the skin will heal and it will begin to flake off, at which point the lips will begin to heal. However, depending on the location of each person, some people take about 1 month or 1 month to heal completely.
Lip spray is a simple, painless procedure and does not take much time to rest like traditional lip tattoo methods. However, for the lips to heal quickly, you should pay attention to the instructions of experts and note the following issues to not affect the cosmetic effect.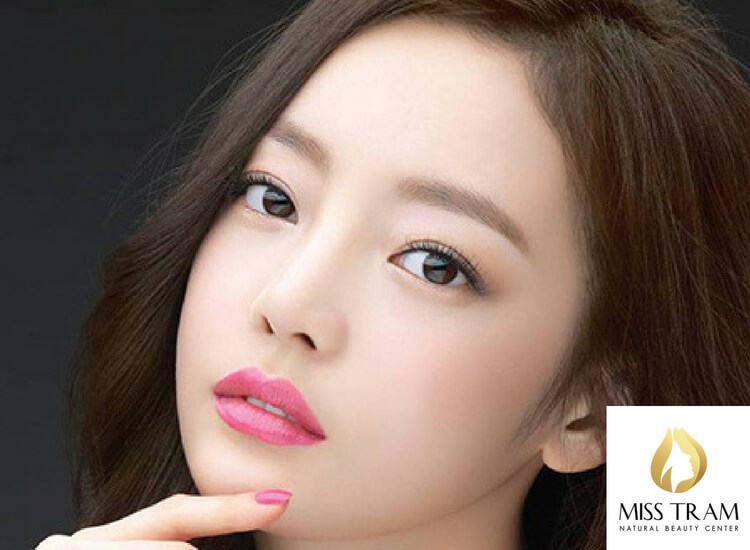 Lip spray should abstain from what?
During the care period (first 5 days), before your lips flake, you should limit the toothpaste from sticking to your lips. When brushing your teeth, use a light cream. Because brushing will rub against your lips and in an antiseptic toothpaste ingredient, peppermint will make your lips sore and uncomfortable.

Limit the amount of water that sticks to your lips until all the scales have flaked off. This will help your lips look more beautiful and natural. If there is water on the lips, the lip color may be lighter, unlike the color you originally wanted.

Limit direct sun exposure and don't apply lipstick for the first week.

Do not drink stimulants such as alcohol, beer, ... These substances will make the blood circulation unevenly, leading to the color on the lips is not beautiful and natural.

Do not eat chicken, sticky rice, spinach because it will make your lips more painful, swollen and the risk of scar formation is very high.

Do not eat seafood, fishy things will make the skin of the lips itchy, uncomfortable.

Do not eat beef, soy sauce because it will make your lips dark, greatly affect the color.

In the process of desquamation, the color of lips will darken or fade depending on the location of each person.
Things to do after lip spray:
In the beginning, if your lips are very burning, every night before bed you can apply ointment or vaseline to apply to soothe.

Move your lips as much as possible because during the process of spraying the lips will be numbed, so many of you will feel moisturized.

Increasing eating more fruits, fruits such as coconut water, pineapple, tomatoes, carrots, oranges ... to add vitamins and lips to beautiful colors.

Drink plenty of water, but do not allow water to come into contact with the lips. You can use a straw or a small spoon to drink water.

Use the medication as directed by your doctor to quickly restore the lip tattoo area

Re-examination at the site of lip spray after 3 months.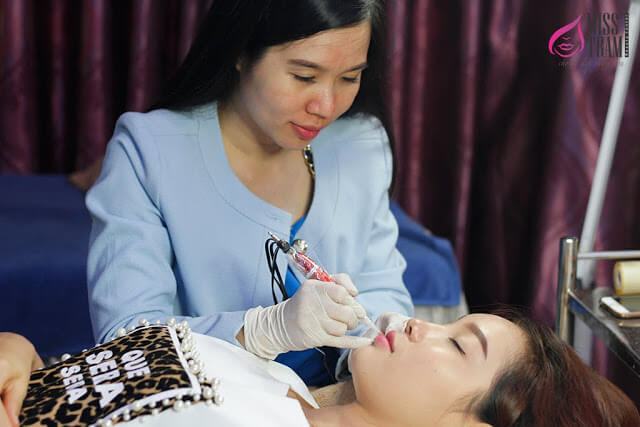 Hopefully the above information will help you find the answer to the question of what lip-fasting and what do you need to rest? For a naturally beautiful and seductive lips you can use Korean technology lip tattoo spray method. This is one of the most advanced tattoo spray technology currently being successfully applied in Miss Tram - Natural Beauty Center.
Miss Tram Natural Beauty Center - Beauty but natural.
Miss Tram - Natural Beauty Center
Hotline: 1900 7018
Mobile: 0909.783.289 - 093.718.6060
See More About News - Beauty Secrets Miss Tram - Natural Beauty Center:
The simplest way to beautify facial skin
How To Whiten Skin With Vegetables