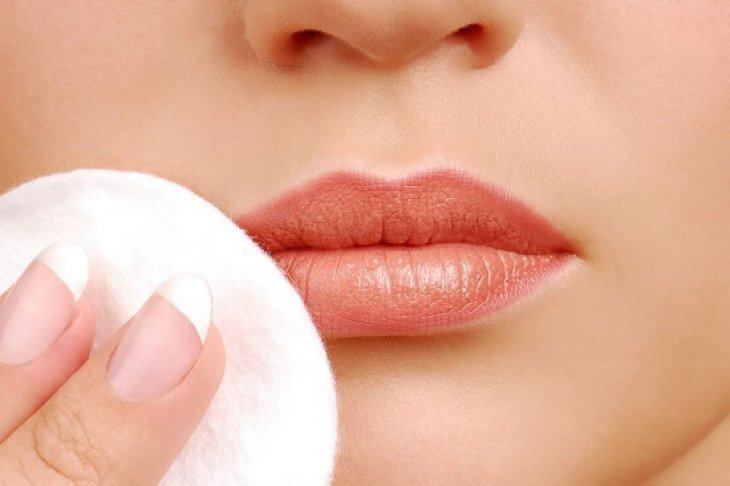 How to overcome the phenomenon of 3-Day Lip Spray
Spraying lips 3 days yet bong how to fix? And tips on how to overcome the phenomenon of 3-Day Lips Spray How?
Question: Thu Thuy's 3-day non-flaking lips
Hello Miss Tram, I have just sprayed my lips at an address near my house, in District 3. However, until now it has been 3 days but my lips are still swollen, the scales are hard, cracked and still not showing signs of peeling. out. She was bewildered and didn't know how to treat it because she trusted the workplace through her friend's recommendation.
Hope Miss Tram can give you advice about the situation Spray for 3 days without peeling. Thank you Miss Tram very much!
(Thu Thuy - 42 years old - District 3 - Ho Chi Minh City)
How to effectively overcome the phenomenon of lip spraying in 3 days without peeling off?
Answer: The method to overcome the 3-day lip spray phenomenon from Miss Tram
Hello Ms. Thuy, thank you for your interest in looking to Miss Tram - Natural Beauty Center to share about issues related to lips spray. With your question about "spraying lips 3 days have not yet peeled" we would like to answer the following questions:
According to her share, the lips have been working for 3 days but have not peeled, showing that the lip peeling process is having a little problem. The cause of this phenomenon may be because the technician at the place where she sprayed the lips was poor, when the needle was made too hard, the hands led to bruising, accumulating blood in the lip area, leading to the lips not being able to peel off the outer layer. .
In addition, the cause also comes from her location and also whether the care after spraying her lips is correct or not.
Spraying lips 3 days but not my body should do
To solve this problem, she first used a clean washcloth or clean cotton pad soaked in warm water and dab gently on the lips area to clean the lips. In addition, you can apply vaseline which can be disinfected, help lips quickly peel, and color up more beautiful. The 3 days without lip peeling is also common when spraying, so don't worry too much!
Note that in the process of brushing her teeth should be gentle when using the brush, avoiding strong impact on the lips. After eating to use physiological saline to clean lips. Drink lemon juice, orange, coconut, carrot, milk ... provide water and vitamins for lips. If you follow the instructions above, in about 1-3 days, your lips will flake faster.
Effective ways to take care of your lips after spraying
To help the scab flake off and still retain the desired lip color, Miss Tram would suggest some simple solutions you can do at home:
You should move your lips often
After finishing lip spray, sisters please eat and talk normally okay! This is what to do because when you finish lip spraying, you will often feel moisturized due to the anesthetic effect. The lip movement helps blood circulation and accelerate the process of desquamation.
Spray 3 days without peeling can do anything to fix
Should practice snacks after spraying lip tattoo
For the first 3 days, you should cut back on your diet. If you find it difficult to eat, you can opt for powdered foods!
+ Note: Recipes Relieve Pain For Customers When Spraying Lips
Let lips peel off the skin layer
Absolutely not arbitrarily scraping dry lips on the lips. This is a taboo because it will make your lips hurt more and take longer to scab. So, let this scab peel off on its own. In addition, you should often apply a moisturizer or Vaselin to help soften and flaky lips easily.
How to fix Spraying lips 3 days has not peeled from the salon
After a week, your lips will return to normal, but to keep the tattoo for a long time, it must support lips at least 2-3 months offline. You can drink more coconut water or eat pineapple to provide vitamins, stimulate the process of coloring, help lips stay fresh and maintain lip color longer.
Avoid makeup and lipstick
You should not use lipstick to cover imperfections after spraying because it will cause bad effects on your lips. Wait for about 5-7 days, the grinding layer will peel off automatically. And after 3-4 weeks, the lips color will look naturally beautiful as expected.
See More Articles:
Best Cosmetic Lip Balm Method Today
Whether spraying milk on lips will affect the coloring process?
Spraying lotus pink lips is suitable for black-skinned people
The problem of "spraying lips 3 days without flaking" also depends on many factors. In addition to the ways to help your lips recover, you can go directly to Miss Tram Beauty Center to be examined and asked for more details!
Miss Tram Natural Beauty Center - Beauty but natural.
Miss Tram - Natural Beauty Center
Hotline: 1900 7018
Mobile: 0909.783.289 - 093.718.6060
Any Questions Click Get Information Contact MissTram Spa
You can refer to the article How to Fix Lips Spray 2 Weeks Penetration