How can I rejuvenate my skin naturally? How can I tighten my skin without surgery? What is the best skin rejuvenation treatment? How can I tighten my jawline without surgery?
Age, sun exposure, environmental pollution and the lack of scientific activity are the leading causes of our aging skin quickly.
Many people have not yet entered the middle age but have been faced with saggy, wrinkled skin. Aging can make us lose our fresh appearance, lose our confidence in life and work as we look older than a few years.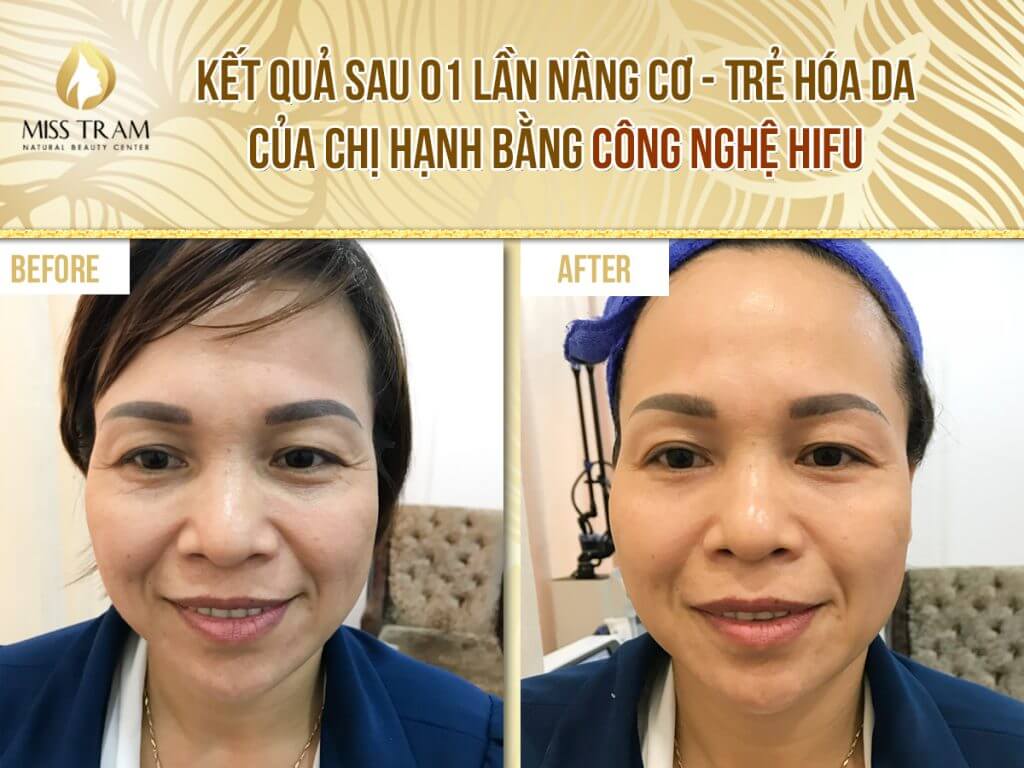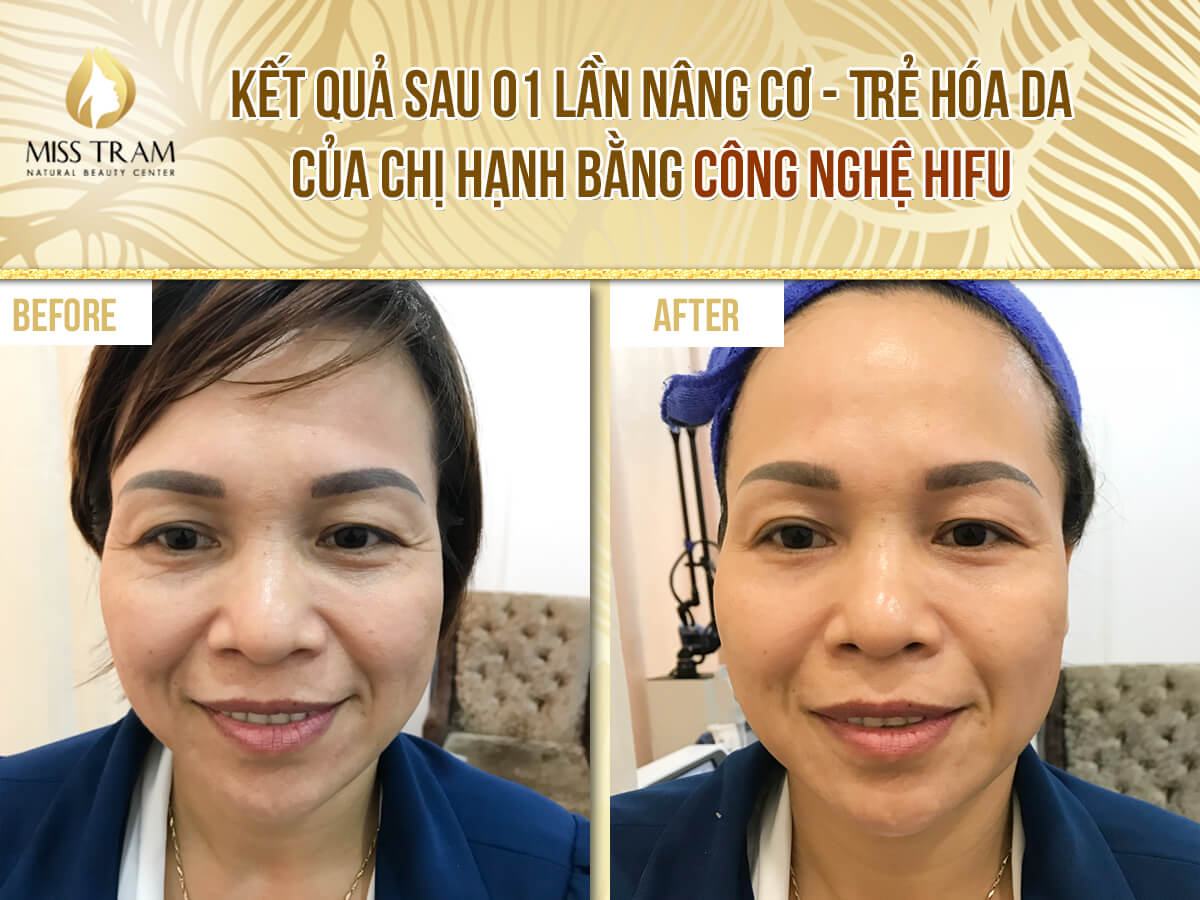 So what is the solution to this situation?
Don't let the nasty old man take away our youthful look and leave ugly wrinkles on the face, let Miss Tram - Natural Beauty Center share with you a CONFIDENTIAL.
CONFIDENTIAL TO FIND FRESH FRESH MIRROR WITH FULLY SKIN, STRESSING LIVING AT MISS TRAM NATURAL BEAUTY CENTER
If you want to be beautiful but do not need surgical intervention, do not need to touch the cutlery, why not experience the method of skin rejuvenation, muscle lifting with HiFu S + technology?
HiFu S + (High Intensity Focus Ultrasound) technology uses high-intensity focused ultrasound to generate heat of 60-70 degrees, acting at a depth of 4.5mm creating great effects:
+ Stimulates collagen production, strengthens the structure of elastin fibers, helps the skin to be nourished deeply from the inside, become healthier and younger.
+ Ability to connect broken links, restructure epidermal cells, help skin smooth and fade wrinkles
+ Deep impact, support lifting, markedly improve sagging skin
+ Sharpen contours on the face, erase the chin, make the face slimmer
HiFu S + is rated as modern skin rejuvenation technology, can bring about the expected effect.
Just apply the process in accordance with the current situation, you will surely notice the difference on your face, firmer skin and especially wrinkles will be reduced.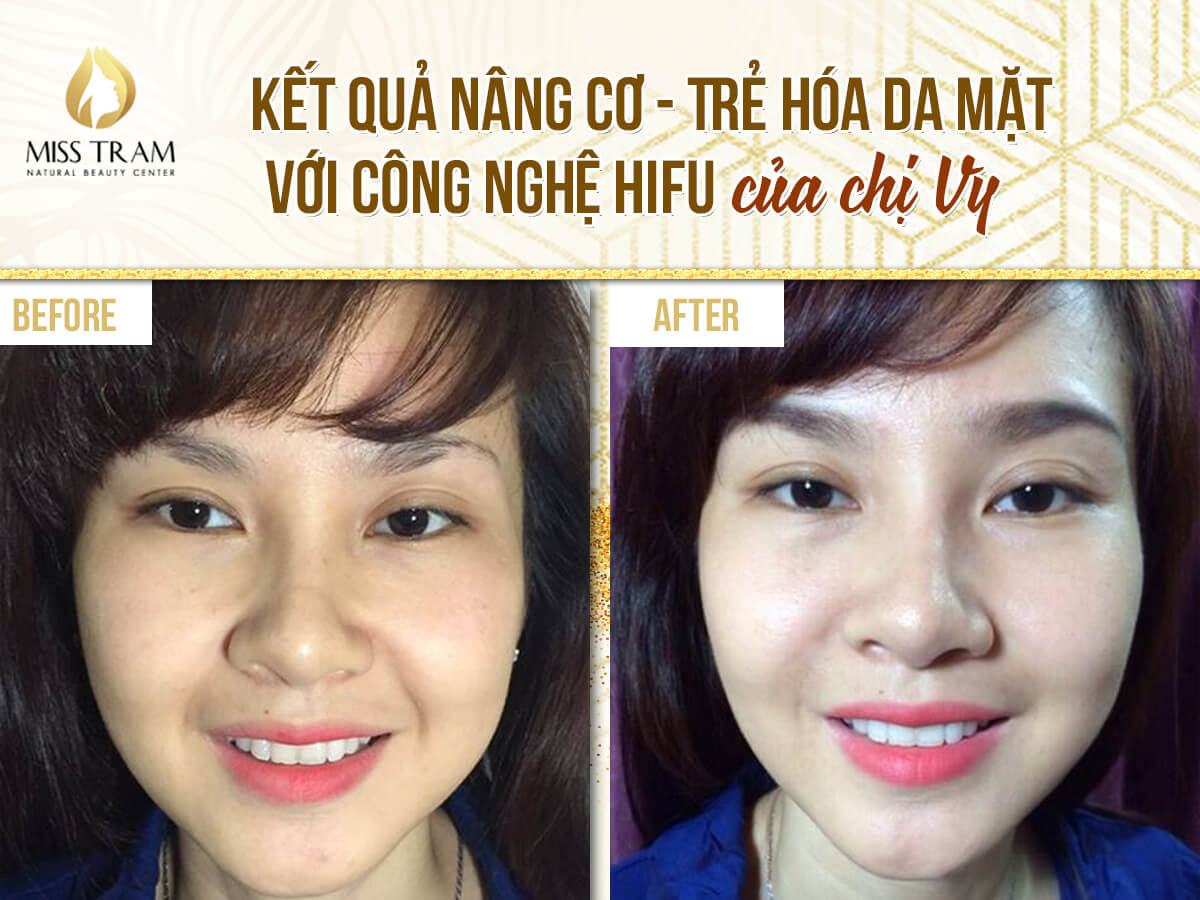 Is HiFu S + technology at Miss Tram - is Natural Beauty Center safe?
HiFu S + technology has a high safety index, possessing many outstanding advantages:
+ No need to touch the cutlery

+ The process is quick, non-invasive

+ No pain, no need to spend time relaxing

+ Long-term effect, leaving no side effects
As one of the first beauty centers to successfully apply HiFu S +, Miss Tram has helped thousands of customers to change their appearance, rediscover their youth and confidence.
Every customer coming to Miss Tram is carefully examined by experts, accurately assessing the current status to offer the most suitable course. Thanks to that, we can commit to EFFICIENCY - SAFETY - ABSOLUTELY SATISFIED.
Not only possessing advanced technology, Miss Tram also focuses on investing in modern equipment and facilities to give customers the comfort in using the course.
With a team of knowledgeable experts, skilled technicians, Miss Tram is completely confident in the quality of service, giving its customers the best.
With Miss Tram - Natural Beauty Center you can still find your radiant youth, become younger and more confident. When you trust Miss Tram, we certainly won't let you down.
The experts Miss Tram - Natural Beauty Center are always ready to listen, advise the most effective solution for your situation. So what are you waiting for without contacting Miss Tram?
Author: MissTram