RECYCLING A SKIN FROM A - Z WITH LASER CARBON
MISS TRAM LAUNCHES A RING SKIN REVOLUTION FROM A - Z WITH LASER CARBON PROCESS WITH ONLY 199K
Women turn to the age of 25+ with "1001" worries and worries about chestnut skin, which is dry, dark acne, melasma, freckles, wrinkles ... competing each other. But there was immediately "Magical process" - #Laser_Carbon, "WEAPON"Eliminate the problems of the skin already home!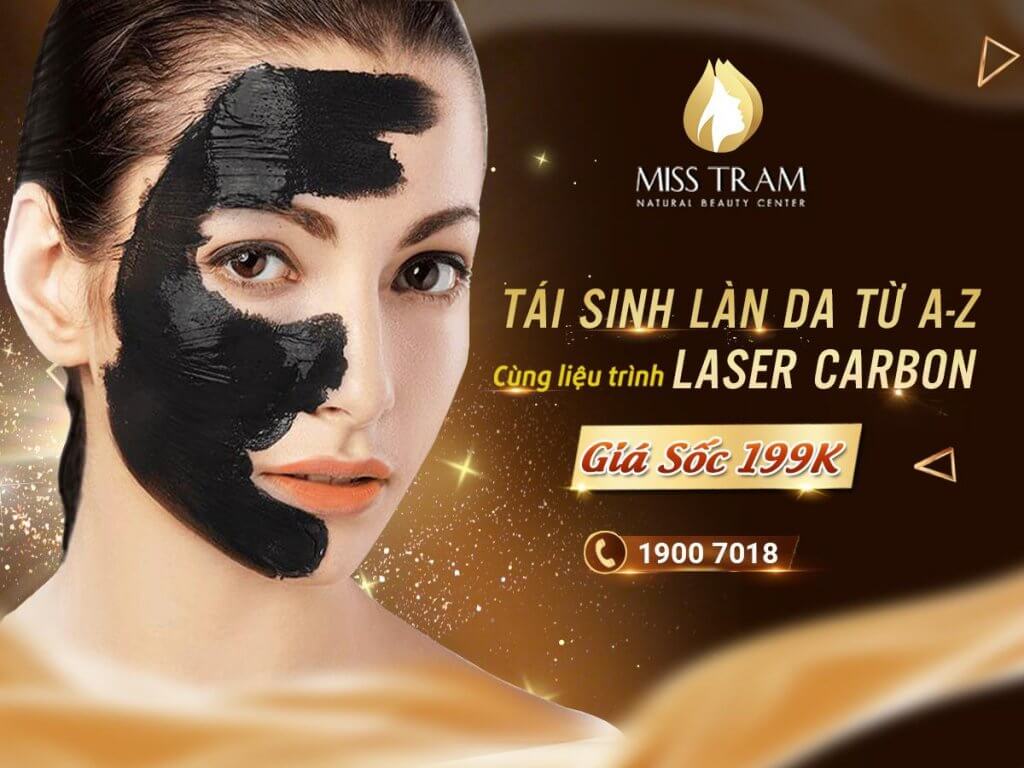 The "enemy" of the skin will have to be wary of the results.
- Purifies toxins and harmful substances on the skin to help brighten the skin.
- Reduce wrinkles, dislodge freckles, freckles.
- Removing dead cells accumulating deep in each pore, "popping" the skin regeneration process
- Tighten pores, increase skin elasticity.
- Help the skin become smooth, shiny, smooth.
Procedure PACKAGE 10 steps from A - Z At Miss Tram will make customers extremely satisfied always:
Step 1: Examining and Analyzing skin condition by machine.
Step 2: Exfoliate, clean face skin with Gentle product for each skin type.
Step 3: Steam helps to unclog pores.
Step 4: Suck oily, acne bran, get acne according to Medical standards.
Step 5: Apply activated charcoal and leave on skin for 5-10 minutes.
Step 6: Shoot Carbon Laser technology with Toning.
Step 7: Wash your face with cleanser.
Step 8: Apply a mask and a combination of Omega light to help darken dark circles, increase collagen and rejuvenate the skin.
Step 9: Relaxing massage of head - shoulder - neck.
Step 10: Apply sunscreen to protect skin.
SUPER HOT: Original price process 1 MILLION now only 199K for the first experience experience.
Carbon laser is located in TOP leading the beauty trend at Miss Tram, helping to rejuvenate and smooth the skin for the girls to shine with confidence. You should visit Miss Tram immediately go home.
Time application: since 1/7/2020 to date 31/07/2020.
Do not hesitate #Comment / Inbox or call the number #HOTLINE 1900 7018 For advice on any questions you may have about the service!
Subscribe more Events - Specials else to quickly book yourself a special promotion at Miss Tram. Don't forget to check out the other great posts in the forum Blog Sharing and recommend to everyone to know!