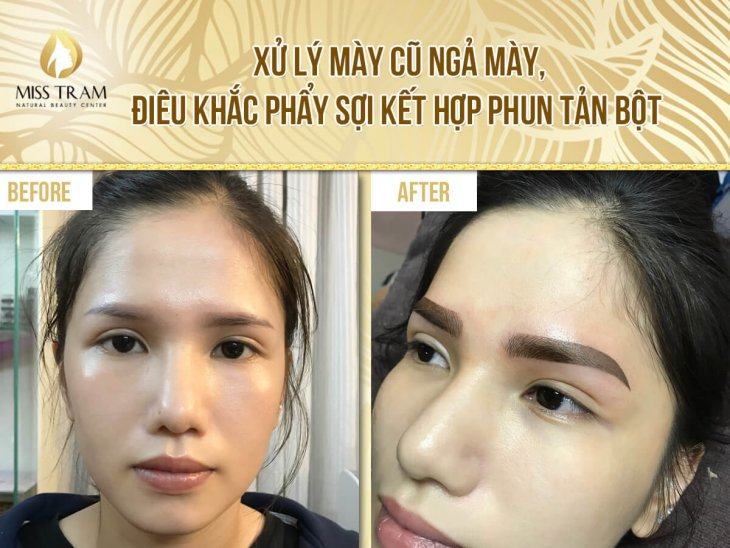 SPRAY KOREAN SUPER SPRAY POWDER
SPRAY EMBROIDERY SPRAY - FOOT FOOT BACTERI SUPER SMOOTH
Owning a slender, sharp, modern and youthful eyebrow is the desire of all girls who are make-up followers. Understanding that desire, the Beauty Institute Miss Tram has continuously cultivated the technique and successfully transferred the technique of spraying embroidery of Korean powdered eyebrows with exclusive Queen-quality ink that helps women easily own beautiful natural eyebrows without makeup.
WHAT IS A POWDER MIXING SPRAY?
 Powder embroidery is a beauty method from Korea, which is a combination of bead embroidery and powder spreading technique. Delivers crisp and natural eyebrow contours like you're wearing light makeup.
 Spray eyebrow powder suitable for all ages, skin color, face and you can create any style and color eyebrows with this new method.
ADVANTAGES OF DRYING SHEET SPRAY
- You can easily select and change the appearance and color arbitrary;
- Helping you conceal thin eyebrows, uneven, less sharp or have done through but not satisfied;
- Do not waste time eyebrow pencil every day;
- The method is gentle, painless, no swelling, no bleeding. No time spent on convalescence;
FAVORITE THESE SKIN FACTS ARE FAVORITE NOW
And You, You Like DESIGNS which?
EMBROIDERY FOOT SPRAY SPRAYS FIT
⏩ Women often make-up every day
⏩ Eyebrows are not strong enough, thin and pale 
⏩ Change the color of your eyebrows to match your skin tone and hair color 
⏩ Eyebrows have been done but not satisfied 
⏩ Change your eyebrow style to your liking
Catching the modern aesthetic trend, Miss Tram transferred and successfully applied the technique of Korean embroidery powder on eyebrow powder spread.
Especially, with quality squid Queen herbal extract Exclusive 100% Being imported directly from the US will help you own not only elegant eyebrows, but also natural smooth as if you are making-up gently.
See More Articles:
Beauty Salon Corrected Eyebrow Tattoo Prestige
Sculpting Eyebrow Scare For Cheap Men In Ho Chi Minh City
Address Specialist Sculpting Eyebrows Communicate Beautifully Safe
Eyebrow Sculpting Course In HCMC
Spray embroidery powder Queen super-fine powder exclusive at Miss Tram
PROCESS OF SPRAY EMBROIDERY SPRAYING IN MISS TRAM
1. Examination and counseling
Eyebrow specialist at Miss Tram will directly examine the condition of your eyebrows. Then listen to your wishes and advise on the shape and color of your face as you desire.
Expert examination and consulting eyebrow shape is right for you
2. Create a satisfactory look
Expert GREAT at Miss Tram will proceed to shape the eyebrows according to the face ratio, according to which you will contribute ideas to get the best eyebrow shape.
3. Hygiene and anesthesia
Specialists carry out cleansing of eyebrow area and herbal numbness to make you feel most comfortable during the procedure without feeling any pain or swelling.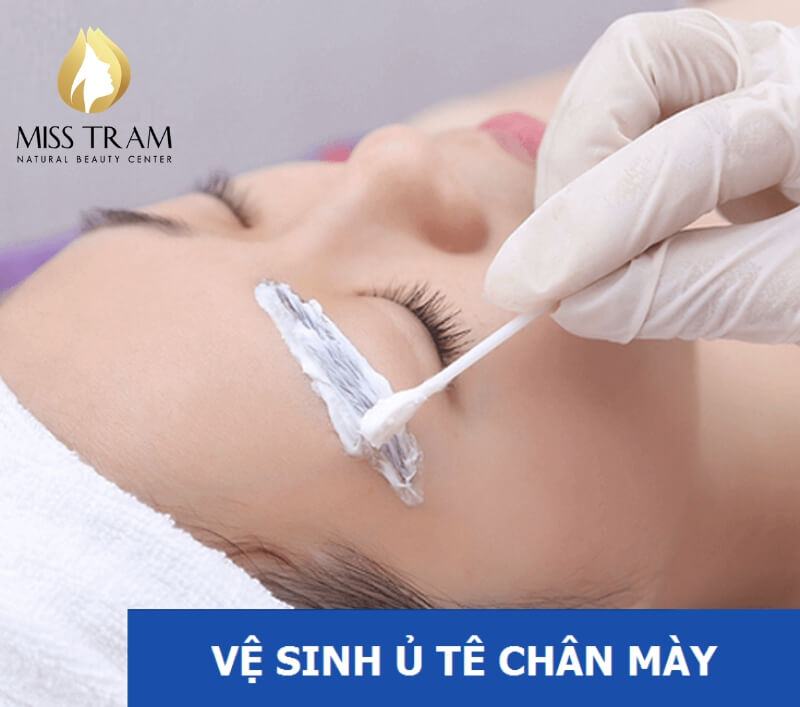 4. Conducting embroidery powder spread powder
Finally, the Specialist uses specialized equipment to spray eyebrows in the form of the design, which requires skill and precision to the millimeter. Micro nozzles, only impact on the skin's epidermis at a depth of not more than 0.2mm, so it does not cause burning pain, swelling like traditional eyebrow tattoo methods.
> EMBROIDERY SCENE IN MISS TRAM MISS TRAM <<

>> SAI THANH HOTGIRL <<
5 DIFFERENCE IS ONLY AVAILABLE AT MISS TRAM
You are

 listen to your own wishes and expert advice;
You are

 GOOD specialists, being teachers who directly train students, absolutely do not let new technicians in the profession or students work for customers;
You are

 own a 100% Free mile support within 1 year (unlimited mileage) if you want to change the color of your eyebrows at will;
You are

 Customer service department at Miss Tram supports instructions, listen to ideas and book an appointment for testing until absolute satisfaction;
You are

 Receive surprising beauty gifts when traveling with or introducing friends and relatives to experience the service at Miss Tram

Miss Tram was honored to receive the Golden Hand Cup awarded by the state in 2016
Over 17 years of establishment and development, Miss Tram is proud to be one of the leading pioneering brands in the field of beauty. The team of Experts and experts at Miss Tram always update the modern technology, hone professional skills with precise, meticulous embroidery technique to help women be more confident and successful in the competition. living.
Vy shared

And here are some other pictures of the Queen's inkjet embroidery powder spraying at Miss Tram,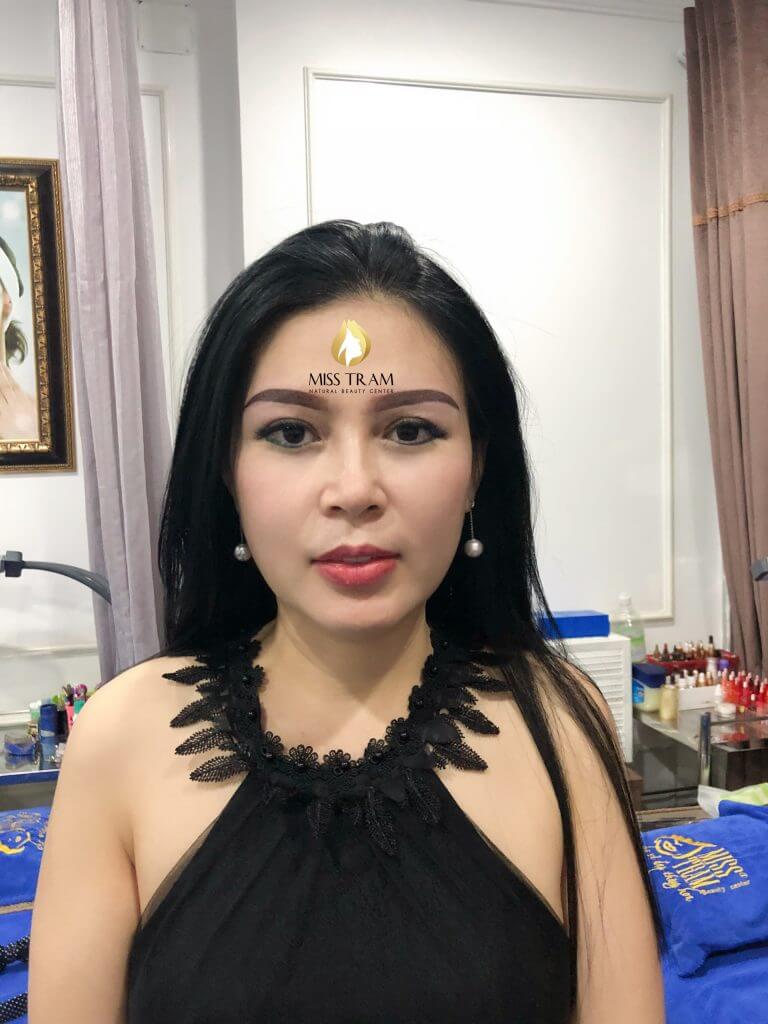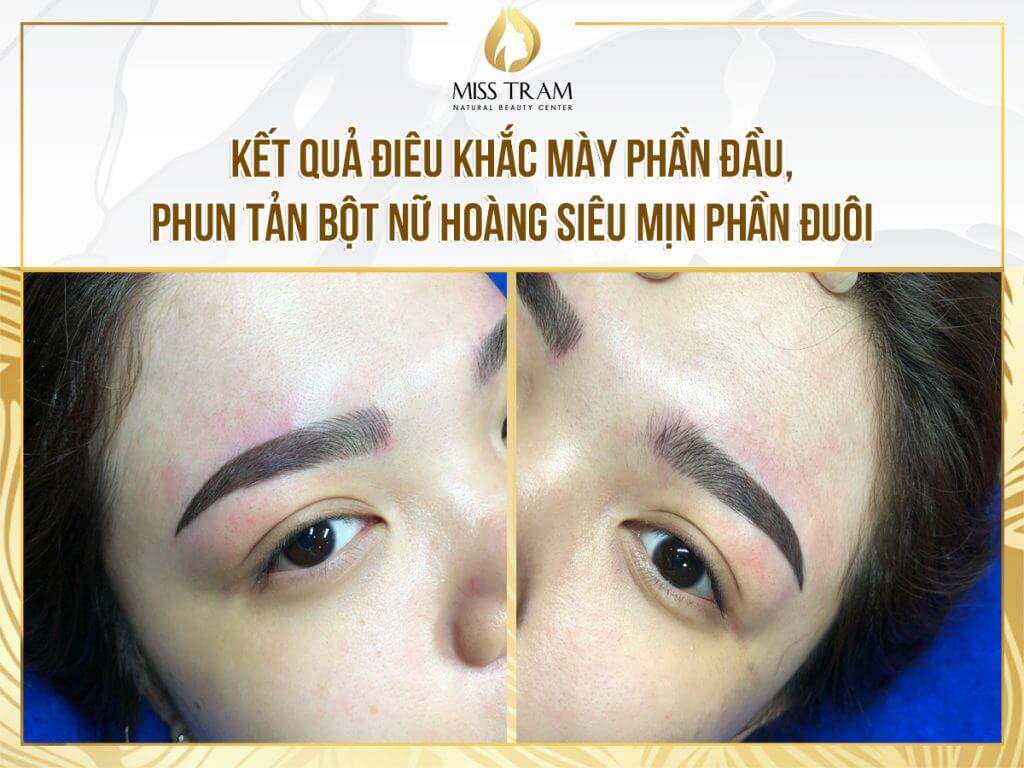 Miss Tram Natural Beauty Center - Beauty but natural
Any Questions Click Get Information Contact MissTram Spa