Is Skin Cleansing Good?
Purifying the skin What effect? How To Clean Skin At Home Safe
Similar to the liver and kidneys, the skin also needs to purify in order to be healthier. Because it is the agency that is under direct "pressure" of the negative effects of the environment such as UV rays, smog, and makeup.
1. Why purify the skin?
Take a minute to feel, do you realize that the environment is getting more and more smog, the sun's rays are getting more intense and your skin is getting denser, acne is more, more sensitive to American beauty. Products? If this is the case, then the skin is demanding a "demonstration" before the onset of aging. The cause may include deterioration of skin health, external factors such as UV rays, smog, and makeup.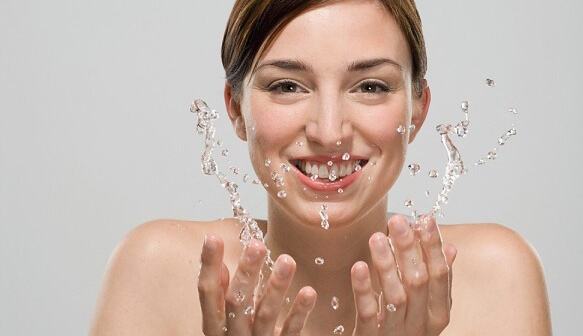 According to the American Academy of Dermatology, the main cause of inflammation and acne is caused by make-up with foundation and foundation. Not only are their facial skin affected by cosmetics, but also the eye and lip areas are also affected quite negatively. For example, applying eyelashes, applying mascara regularly makes eyelashes weak and brittle, the daily use of lipstick also affects the pigmentation of the lips, making it increasingly darker and paler.
Instead of concealing facial imperfections temporarily and depending on makeup. To own healthy, smooth skin, besides caring, the skin also needs to get rid of accumulated toxins, helping the alignment of collagen and Elastin fibers not broken, resistant to the destruction of rays. UV faces every day.
Currently, there are many ways to help you purify the skin, including applying in the diet and applying modern aesthetic technology. But according to Miss Tram - Natural Beauty Center, whatever method you use, you need to be consulted carefully and it must be suitable for your skin's condition so as not to cause serious consequences. 
2. Purifying the skin with nature
With modern skin purification technology, if you want to perform it, you have to go through skin testing procedures at cosmetic centers to be able to apply. If you want to perform the home purification by yourself, please refer to the steps below.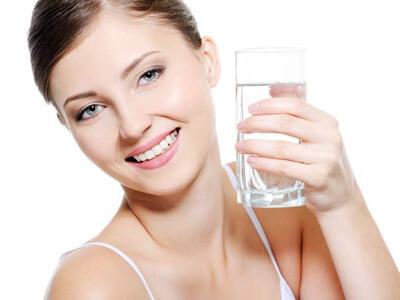 According to Dr. Do Thi Ngoc Diep, Director of Ho Chi Minh City Nutrition Center, purifying the body is cleaning the body from the inside. And the way that anyone can apply is to drink enough 2 liters of water a day, besides you can also use some types of fruit juice such as grapefruit, strawberry, cucumber, orange, carrot, watermelon, ... in moderation.
Eat plenty of high-fiber foods and foods that contain antioxidants such as broccoli, cabbage, kale, garlic, etc.
Exfoliating suitable for each skin not only helps to remove old cells but also removes the residue, sebum, residues of cosmetics so that the skin can be ventilated and healthier. Products made from natural herbal ingredients with a soft granular texture are recommended for use as they do not cause irritation.
Like the nervous system and internal organs, the skin will also experience stress when faced with constant pressure, pollution from the environment and dense cosmetic layers. To help relax your skin, you can steam once a week.
The heat of the steam will cause the pores to expand and blood to flow better. At the same time, steam also helps to effectively remove the harmful debris accumulated under the skin.
Please apply some simple cleansing methods at home that Miss Tram shared above to help skin remove dirt, makeup and debris. In addition, when there is a need to purify, detoxify your skin thoroughly, you can contact Miss Tram - Natural Beauty Center, experts will consult technology to help you choose the best solution.
Miss Tram Natural Beauty Center - Beauty but natural.
Miss Tram - Natural Beauty Center
Hotline: 1900 7018
Mobile: 0909.783.289 - 093.718.6060
See More About News - Beauty Secrets Miss Tram - Natural Beauty Center:
Effective Oily Skin Treatment For Men
Gold food supplements collagen for the skin